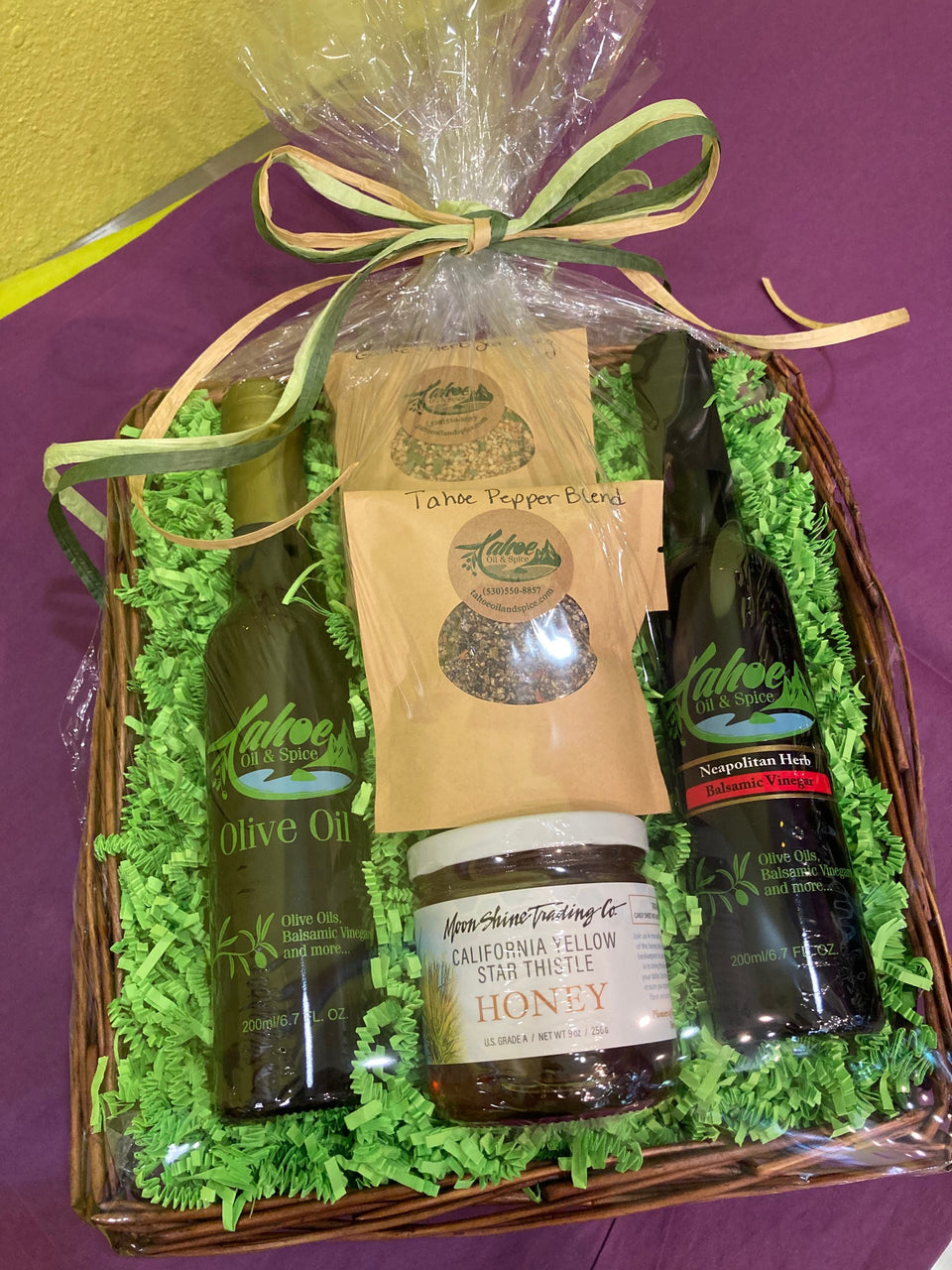 Please note this item is the basket only. You will need to purchase the items separately. 
We suggest the 200ml size of an olive oil and balsamic (the 375ml bottles are too large for this basket), as well as 2 additional items such as a honey and a spice. We will package it nicely with filler and bows. Not sure what to put in? Give us a call and let us help you decide!
If you would like to buy individual body care items apart from the gift basket, please call (530) 550-8857.